---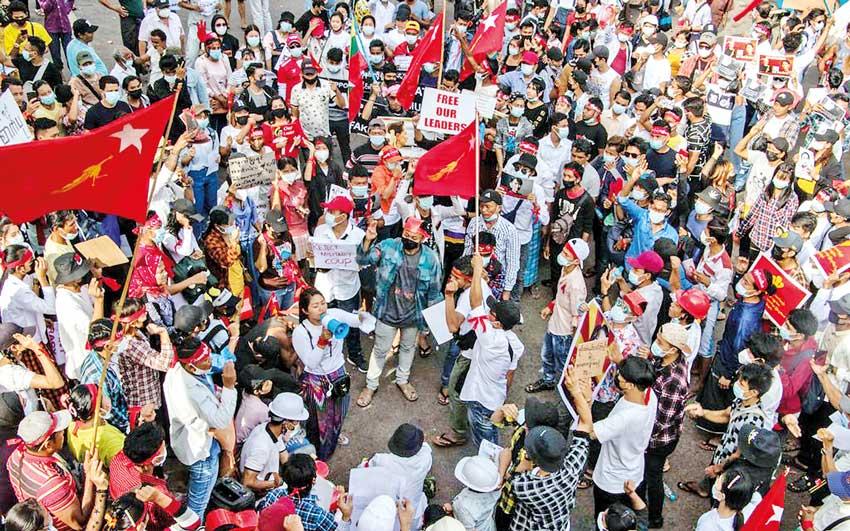 A young woman protester in Myanmar died on Friday after being shot in the head last week as police dispersed a crowd, her brother said, the first death among opponents of the Feb. 1 military coup since demonstrations began two weeks ago.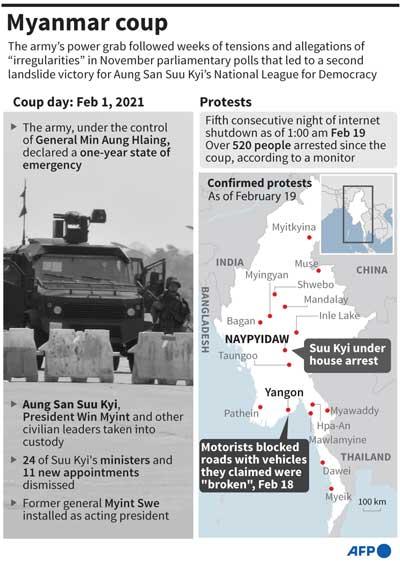 News of the death came as baton-wielding police and soldiers broke up a procession of people carrying banners of ousted leader Aung San Suu Kyi in the northern town of Myitkyina and thousands returned to the streets of the main city of Yangon.

Mya Thwate Thwate Khaing, who had just turned 20, had been on life support since being taken to hospital on Feb. 9, after she was hit by what doctors said was a live bullet at a protest in the capital, Naypyitaw.

"I feel really sad and have nothing to say," said her brother, Ye Htut Aung, speaking by telephone.

Protesters set up a shrine for her on a pavement in Yangon, with pictures, flowers and the flag of Suu Kyi's party.
Friday marked two weeks of daily demonstrations against the military's seizure of power and its detention of veteran democracy campaigner Suu Kyi.

The protests throughout the ethnically diverse country have been more peaceful than the bloodily suppressed demonstrations during nearly 50 years of direct military rule up to 2011.

But police have fired rubber bullets several times to break up crowds, as well as water cannon and catapults. The army says one policeman has died of injuries sustained in a protest.
(Reuters), 19 Feb, 2021