---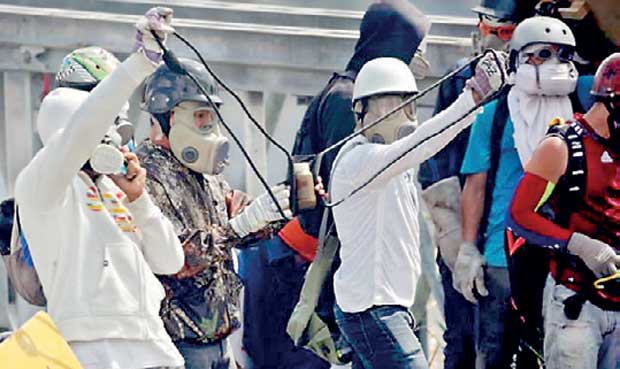 Opposition supporters use a giant sling shot to throw a 'Poopootovs', a bottle filled with feces, which is a play on Molotov, during a rally against President Nicolas Maduro.
REUTERS, 11th MAY, 2017- Young Venezuelan protesters lobbed bottles and bags of feces at soldiers who fought with tear gas on Wednesday to block the latest march in more than a month of nationwide protests against socialist President Nicolas Maduro.

The extraordinary scenes, in what was dubbed the "Shit March" on the main highway through Caracas, came as thousands of opposition supporters again poured onto the streets decrying Venezuela's economic crisis and demanding elections.