---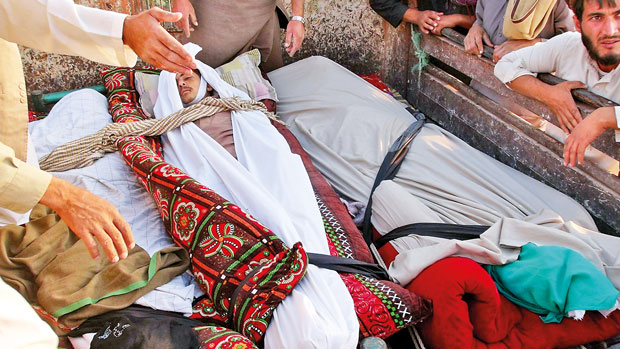 DAILY MAIL, 31 August, 2017 - Thirteen civilians from the same family were killed and another 15 wounded in a US air strike on Taliban fighters in eastern Afghanistan, Afghan authorities said Thursday.
US Forces-Afghanistan said it has launched an investigation into the incident which an Afghan official said also killed more than a dozen insurgents hiding in a house in Dasht-e-Bari village in volatile Logar province near Kabul on Wednesday.

It comes days after Afghan officials said the country's own air force killed up to 13 civilians in separate strikes targeting a Taliban base in the western province of Herat.

"In the operation the US forces came under the attack by the Taliban and foreign forces returned fire and forced the Taliban insurgents to hide in the civilian houses nearby," Saleem Saleh, a spokesman for the Logar provincial governor, told AFP.

"I heard two big bangs and when I went out of my home I saw the building which was bombarded was totally destroyed," Nazar Khan Kochi told AFP.