---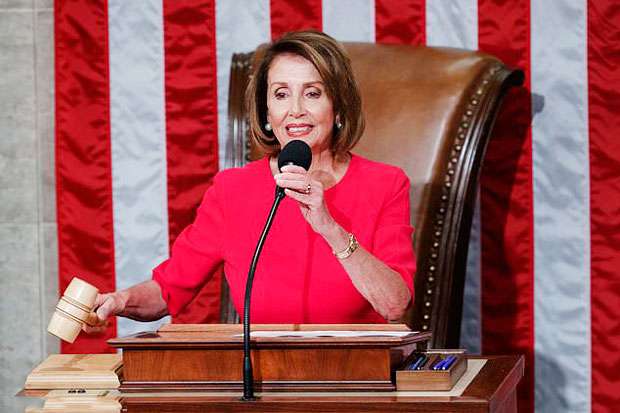 Democratic lawmakers in the House of Representatives on Thursday passed a package of bills to reopen parts of the US government in a move the White House has already rejected as it does not include funding for a border wall with Mexico.

Hours after congresswoman Nancy Pelosi was elected speaker of the House, the lower chamber passed six bills to fund the government for 2019 and an additional bill to fund the Department of Homeland Security through February 8.

The bills have almost no chance of passing the Republican-controlled Senate where Republicans say they will consider only legislation that has President Donald Trump's support.

The legislation comes 13 days after about a quarter of the US government shut down and on the first day of a Democrat-controlled House. One hundred new House members, including 63 Democrats who won election in November, convened Thursday, with Democrats holding a 235-199 majority in the 435-member lower chamber. One seat remains vacant because of allegations of election fraud in North Carolina.

Republicans and Democrats have been squabbling over spending bills to keep about a quarter of the government running after hitting an impasse on Trump's demand to fund a border wall with Mexico.

House Democrats are "diligent and persistent in trying to open up government," Pelosi told reporters earlier Thursday. Trump will meet with Democratic lawmakers on Friday, Pelosi said.

The White House issued a notice Thursday saying the President's advisers would recommend he veto the Democrats' package of bills because they provide "unnecessary funding for wasteful programs while ignoring the Nation's urgent border security needs."
Washington (dpa), Jan 4, 2019