---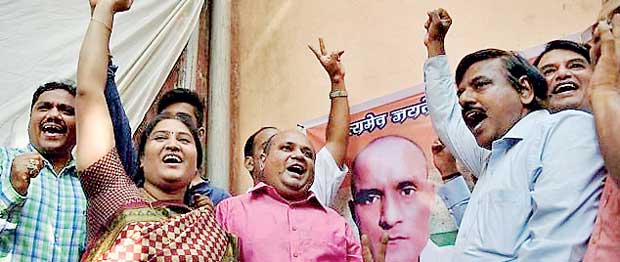 THE HAGUE AFP May18, 2017-The UN's top court on Thursday ordered Pakistan to stay the execution of an Indian national convicted of spying, in a decision hailed by New Delhi.
Judges at the International Court of Justice (ICJ) ruled in a unanimous and binding decision that Kulbhushan Sudhir Jadhav must not be put to death by Islamabad until they have had time to pass final judgement in the case.

Jadhav was arrested in the restive southwestern Pakistani province of Balochistan in March 2016 and Pakistani officials claim he has confessed to spying for Indian intelligence services. He was convicted last month by a military court and sentenced to death.

"Pakistan shall take all measures at its disposal to ensure that Mr Jadhav is not executed pending the final decision in these proceedings," said the court's president Ronny Abraham. Court ordered Pakistan to inform the tribunal that it has implemented the decision, and stressed ICJ decisions are binding on all member states.