---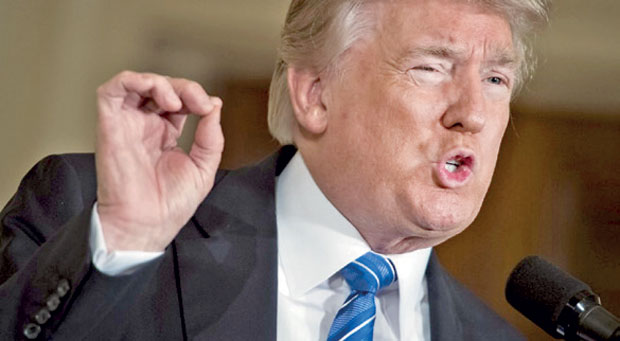 WASHINGTON AFP June27, 2017 - US President Donald Trump and his policies are broadly unpopular around the world --with the notable exceptions of Russia and Israel - according to a poll released Monday.

The Pew Research Center survey, which surveyed people in 37 nations, showed a sharp decline in the average trust for America's leader to do the right thing when it comes to international affairs.
Twenty-two percent reported they had faith in Trump to guide America's role in the world, compared with a 64 percent level of confidence in Barack Obama in the final years of his presidency, Pew Research said.

"In the eyes of most people surveyed around the world, the White House's new occupant is arrogant, intolerant and even dangerous," according to a statement released with the poll, which was carried out between Feb. 16 and May 8.