---
BAGHDAD AFP Dec27, 2018 - President Donald Trump's lightning Christmas visit with US troops in Iraq has triggered questions and criticism in a country deeply divided over Washington's influence since the 2003 US invasion.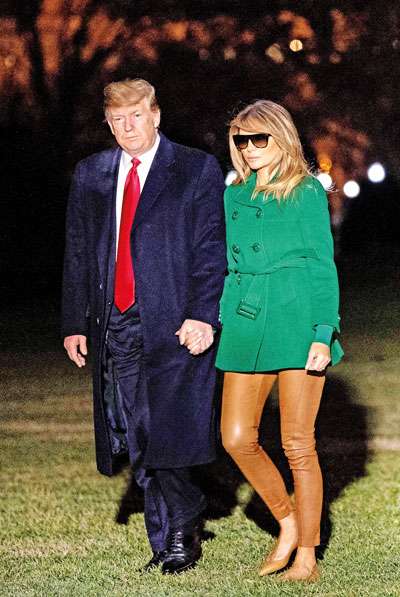 The Wednesday visit, Trump's first with US troops in a conflict zone since he took office two years ago, came days after a shock decision to pull all American troops from neighbouring Syria.

"What was supposed to pass for a face-saving story-- that Trump refused to meet the PM in Baghdad insisting that the meeting take place at the Ain Al-Asad base-- was viewed by many Iraqis as further proof of Trump's contempt for Iraq," said Fanar Haddad, an Iraq expert at the National University of Singapore's Middle East Institute.

Former Prime Minister Haider al-Abadi said the way in which Trump visited Iraq was "not commensurate with diplomatic norms and relations with sovereign states".

"Dealing with Iraq and its sovereignty in this way will harm Iraqi-US relations," he said.