---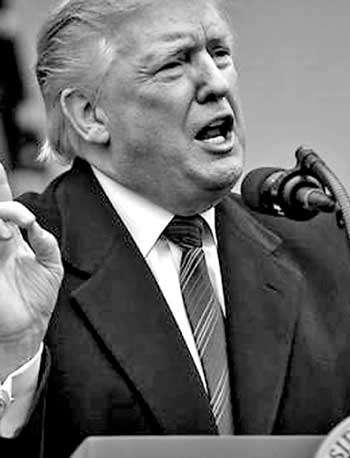 US President Donald Trump travelled Thursday to Texas for a visit to the US-Mexico border as he intensifies his push for a wall, a demand that the opposition Democrats in Congress flat-out reject.

The stalemate over funding the wall has resulted in a partial government shutdown that will reach day 21 on Friday, tying a record for the longest government shutdown in US history.

Trump held a roundtable discussion with border guards, local politicians and fellow Republicans who testified to the need for building a wall or barrier to stop illegal immigration, human trafficking and the flow of illicit drugs.

"It's clearly a crisis," Trump said. "A lot of the crime in our country is [committed] by people who are coming through right here." Seated next to Trump was the brother of a California police officer who was killed last month by a man who authorities said was in the country illegally.

Trump claims incidents like that officer's death, drug addiction and human trafficking could be greatly curtailed by a wall.

"All I can tell you is I feel very badly for people that have family members that have been killed," he said. "This shouldn't be happening in our country."

He said again Thursday he might declare a national emergency in order to circumvent Democrats in Congress who are blocking funding for a wall.
"I'm not prepared to do that yet, but if I have to do that, I will," he added.

Top Republican lawmaker Senator Lindsey Graham, a Trump ally who has been negotiating with Democrats, threw his support behind declaring a national emergency on Thursday.

"I have never been more depressed about moving forward than right now. I just don't see a pathway forward," Graham told reporters.

The controversial move would face legal challenges as experts and Democratic lawmakers say the situation on the US-Mexico border does not constitute a national emergency.

DPA, 11th JANUARY, 2018