---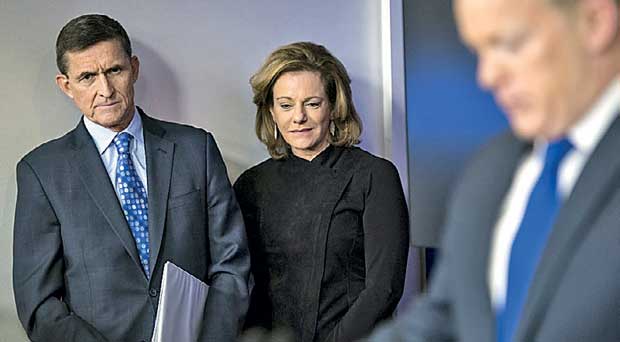 By Devlin Barrett, Ellen Nakashima and Matt Zapotosky May 16 at 8:08 PM
President Trump asked the FBI to drop its probe into former national security adviser Michael Flynn and urged former FBI director James B. Comey instead to pursue reporters in leak cases, according to associates of Comey who have seen private notes he wrote recounting the conversation.

According to the notes written by Comey following a February meeting with the president, Trump brought up the counterintelligence investigation into Flynn and urged Comey to drop the probe in the wake of the national security adviser's resignation.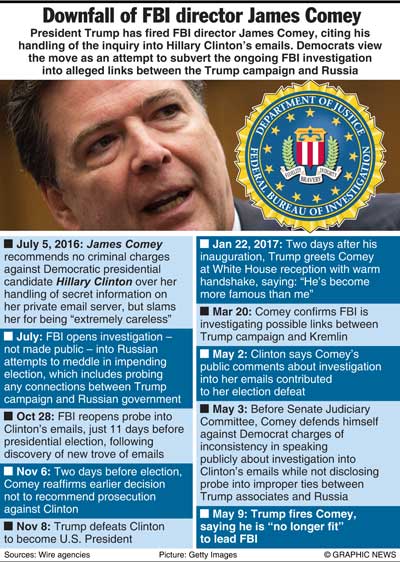 The conversation between Trump and Comey took place after a national security meeting. The president asked to speak privately to the FBI director, and the others left the room, according to the Comey associates, who, like other officials, spoke on the condition of anonymity because they were not authorized to reveal internal discussions.

"I hope you can let this go,'' Trump said, according to the Comey notes, which were described by the associates. Comey's written account of the meeting is two pages long and highly detailed, the associates said. The conversation described in the notes raises new questions about whether Trump may have crossed any legal lines into criminal behaviour by pressuring the FBI to end an investigation.

The revelation also marks the second major challenge for the White House this week, coming just a day after a report in The Washington Post that the president disclosed highly classified information to Russian diplomats during a private meeting last week at the White House.
WASHINGTON POST, 17th MAY, 2017