---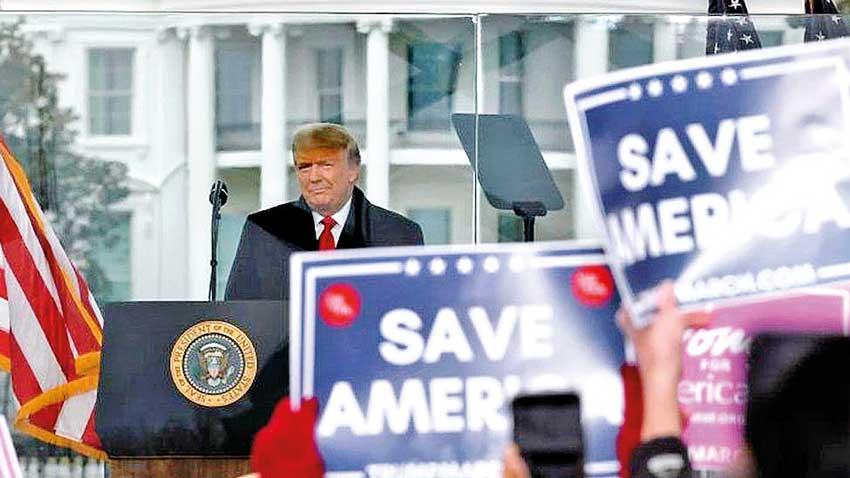 Donald Trump's defence lawyers will make their case on Friday why the former president is not guilty of inciting last month's deadly riot at the U.S. Capitol, as the Senate races toward a final vote in his impeachment trial as soon as Saturday.

Trump's lawyer David Schoen said the defence team would take "three to four hours" on Friday to lay out its arguments against convicting Trump for inciting the Jan. 6 riot, which sent lawmakers scrambling for safety and resulted in the deaths of five people, including a police officer.

Schoen did not discuss the defence strategy, but Trump's lawyers have argued his rhetoric was protected by the First Amendment's guarantee of free speech and that prosecutors had not directly connected the actions of the rioters to Trump.

Democratic prosecutors on Thursday wrapped up two days of arguments for Trump's conviction, saying the Republican knew what would happen when he exhorted supporters to march on the Capitol as Congress gathered to certify Democrat Joe Biden's election win, and that he should be held accountable.

"If he gets back into office and it happens again, we'll have no one to blame but ourselves," lead impeachment manager Representative Jamie Raskin told senators.

The Democratic-controlled House of Representatives charged Trump on Jan. 13 with inciting the insurrection, but Democrats are unlikely to gain a Senate conviction and bar Trump from running for office again.
– WASHINGTON
(Reuters),
12 Feb, 2021