---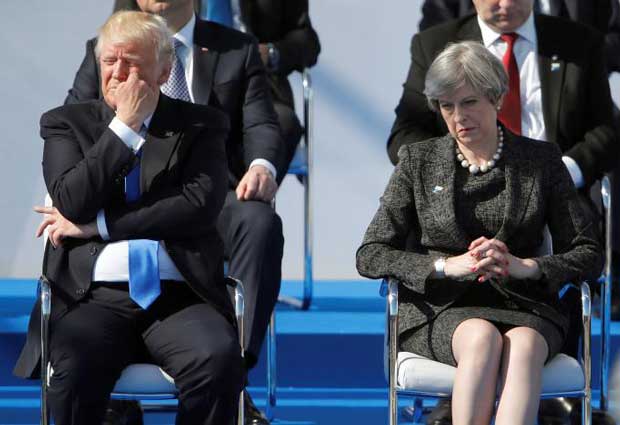 President Donald Trump said on Thursday that "deeply troubling" leaks to U.S. media about the Manchester suicide bombing would be investigated, after irate British police briefly stopped sharing information with U.S. agencies.

Prime Minister Theresa May raised British concerns with Trump at a NATO summit in Brussels, telling him intelligence shared between their two countries had to remain secure, in a rare public show of dissatisfaction with Britain's closest security ally.

After a suspension that lasted about a day, Britain's most senior counter terrorism officer said late on Thursday that the police had resumed sharing information with the United States after receiving "fresh assurances".

Trump had called the leaks "deeply troubling".

"I am asking the Department of Justice and other relevant agencies to launch a complete review of this matter, and if appropriate, the culprit should be prosecuted to the fullest extent of the law," he said in a statement released after his arrival in Brussels.

The row comes as British police stepped up their investigation into a suspected network behind Salman Abedi, a 22-year-old British-born man with Libyan parents who blew himself up on Monday night at the Manchester Arena indoor venue after a concert by U.S. singer Ariana Grande
The singer's fans are mostly children and teenagers and the explosion killed 22 people, ranging from an eight-year-old schoolgirl to parents who had come to pick up their children.
- REUTERS, 26th
MAY, 2017