---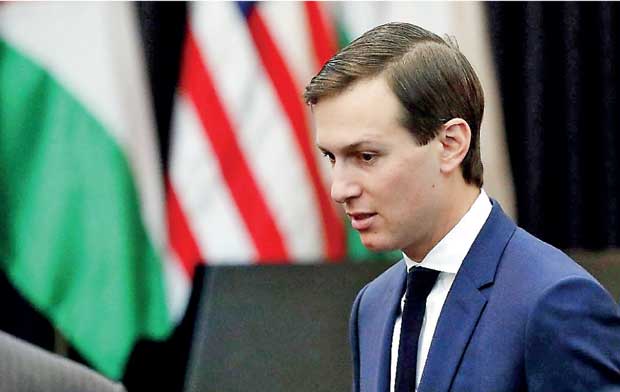 White House special advisor Jared Kushner, son-in-law of President Donald Trump(AFP Photo/Thomas COEX)
Trump's son-in-law Kushner, who serves as senior adviser to Trump, has drawn the attention of the FBI because he considered setting up a secret line of communications between the incoming administration and the Russian government, primarily to discuss a resolution to the crisis in Syria, according to a person familiar with the matter.

Two of Donald Trump's top advisers said the president achieved his major goals on his first overseas trip but declined to answer questions on the topic dominating headlines back home: the FBI's interest in presidential son-in-law Jared Kushner. "We're not going to comment on Jared. We're just not going to," Trump's top economic adviser Gary Cohn said of Kushner, who'd been on the trip but returned home as planned after participating in Trump's visit to the Vatican.

Cohn said allies at the Group of Seven meeting in Sicily asked questions about U.S. relations with Russia but not about Kushner.

"The president since he left Washington has been dealing with foreign leaders, has been dealing with jobs, has been dealing with economic growth. He's been dealing with diplomacy. He's been dealing with unfair trade. He's been dealing with Paris. He's been dealing with China. His agenda has been overflowing," Cohn said.
(c) 2017, Bloomberg · May 27, 2017 -