---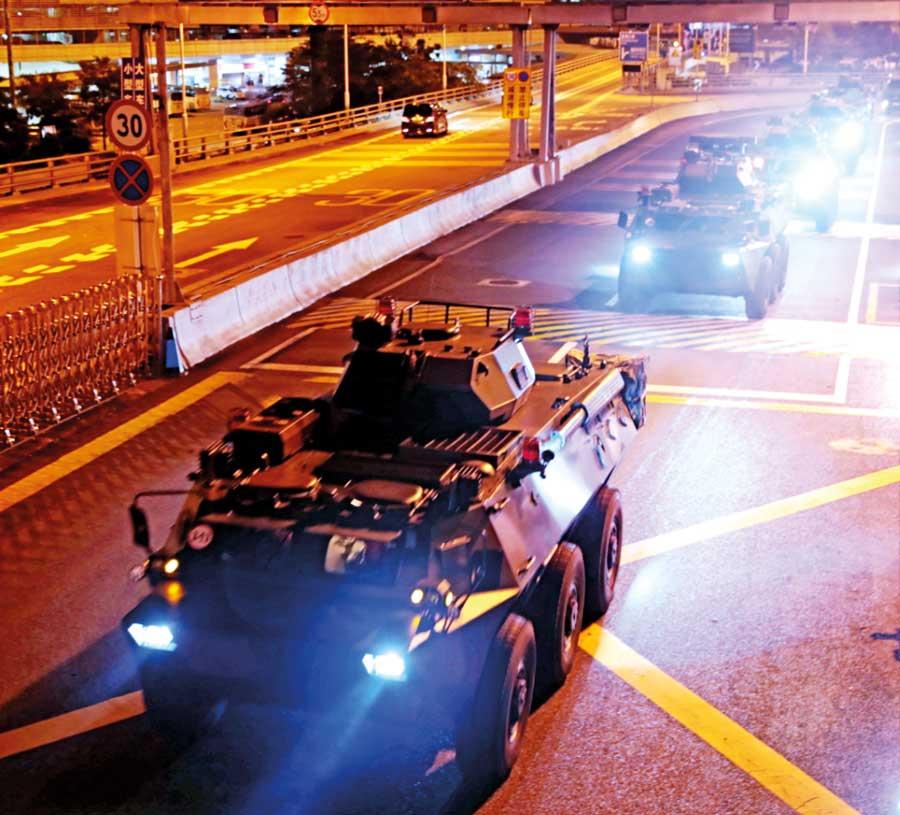 HONG KONG REUTERS Aug 29 - China brought fresh troops into Hong Kong on Thursday in what it described as a routine rotation of the garrison, days before protesters planned to hold a march calling for full democracy for the Chinese-ruled city after three months of demonstrations.

State news agency Xinhua said the military had completed a rotation of air, land and maritime forces. It released pictures and footage of armoured personnel carriers moving in convoy in Hong Kong before dawn, their lights flashing.

Reuters witnesses on Thursday saw significantly more activity in and around the PLA's Shek Kong military base in the rural New Territories than has been apparent in recent months.
Unrest in Hong Kong escalated in mid-June over a now-suspended extradition bill .

It has since evolved into calls for greater democracy under the "one country, two systems" formula, which guarantees freedoms not enjoyed on the mainland, including an independent judiciary.