---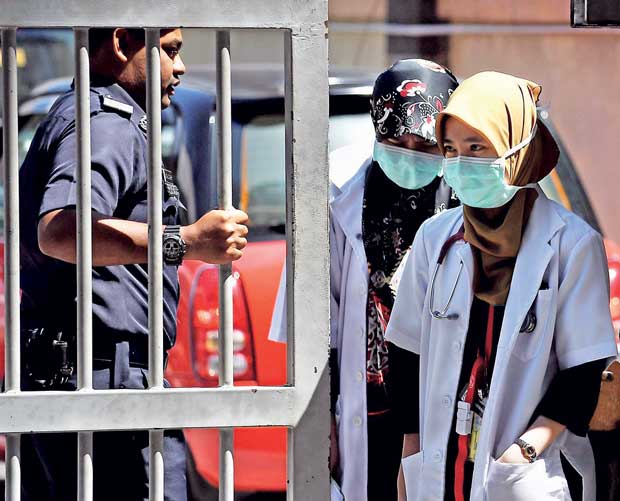 Two more suspects were arrested Thursday in Malaysia in connection with the assassination of North Korean leader Kim Jong Un's half-brother, bringing the total number of arrests in the case to three, local media reported.

Police detained a 25-year-old woman holding an Indonesian passport with the name Siti Aishah and an unidentified Malaysian man said to be her boyfriend, Channel News Asia reported.

Indonesia's Foreign Ministry confirmed that the woman is an Indonesian citizen "based on preliminary data available to the Indonesian embassy."

The embassy requested consular access in order to provide the woman with legal assistance, the statement added.

A first suspect was arrested on Wednesday carrying Vietnamese travel documents. She was picked up at Kuala Lumpur International Airport, the scene of Monday's killing.

She had been identified in CCTV footage at the airport where Kim died and was alone when she was arrested, a police statement said.

Malaysian state news agency Bernama reported police had been granted a remand order to detain the suspects for seven days pending investigations, .
Police expect to make more arrests in connection with the killing, the news agency said.

Also Thursday, Malaysia's Deputy Prime Minister Zahid Hamidi told reporters that the North Korean embassy had verified for the first time that Kim Jong Nam, the North Korean leader's half brother, was indeed the person who was killed on Monday.
Kuala Lumpur, (dpa), 14.02.2017 -