---
There's an old saying in sleep medicine: bedrooms are for slumber, sex and nothing else. Nowadays, though, that idea is all but obsolete — thanks to the all-invading domination of smartphones, tablets and laptops. Yet a wealth of research demonstrates why everyone should banish screens from the bedroom — even if they're switched off. And it's not just because of the light they generate.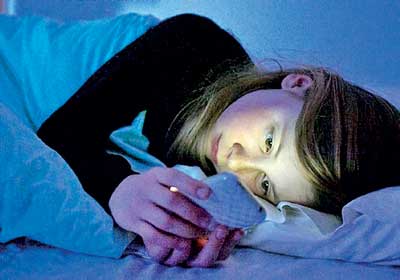 Experts fear the havoc they wreak on our sleep is sentencing us — and our children — to lives dogged by obesity, diabetes and even Alzheimer's. The blue light that electronic screens emit is a major source of insomnia and sleep problems. Numerous studies, such as a report in the journal Current Biology in 2013, warn that the blue wavelength suppresses production of the sleep-inducing brain chemical, melatonin — making it harder to fall asleep and to enjoy good quality sleep. The thrill of social media also puts a stop to unbroken slumber.

'Children are taking electronic devices to bed and continuing to use them through the night,' Dr Simon Archer, a reader in sleep genetics at the University of Surrey, told Good Health.

A sense of unprecedented excitement may explain why the mere presence of screens in bedrooms — even if smart phones and tablets are switched off — disrupts children's sleep.