---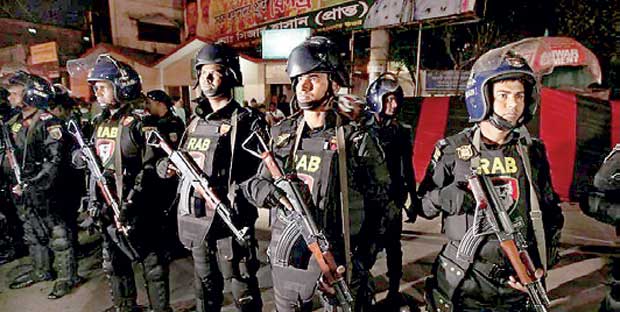 HINDUSTAN TIMES, 11th MAY, 2017
A family of five and a fire officer died and two young children were rescued when police raided a suspected Islamist hideout in Bangladesh early Thursday, a senior officer said.

Sumit Chowdhury told AFP police shot dead all five family members after they emerged from the suspected hideout in southwest Bangladesh.

One of the five stabbed the fire officer, who later died of his injuries, while two others hurled grenades at police.

"We were surprised by the attack. Two of them threw grenades and another attacked a fire service officer with a sharp rod. He later died in hospital," said Chowdhury.