---
Tokyo, (Daily Mail, London), 27 March 2017 - About 70 Japanese schoolchildren and teachers were said to be at a ski resort near Tokyo when an avalanche struck, injuring many and several feared dead.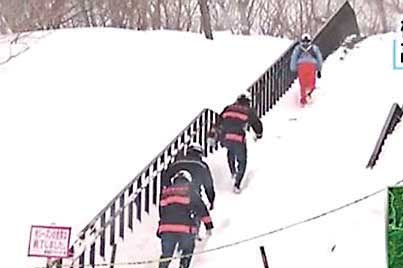 Six people were found at the resort 'showing no vital signs' and three are missing, reports Japan's Kyodo news agency.

Two students and one teacher were also injured, according to fire officials, who received the emergency call around 9.20am UTC.The avalanche hit the Nasu Onsen Family Ski Resort in Tochigi prefecture north of Tokyo Monday morning.

Students from various high schools were participating in a climbing event there that began Saturday and was supposed to conclude around noon Monday.

Officials are investigating whether more people are missing or injured.

There was an unusually heavy snowfall in the region over the past two days and avalanche warnings had been in effect, according to the Japan Meteorological.