---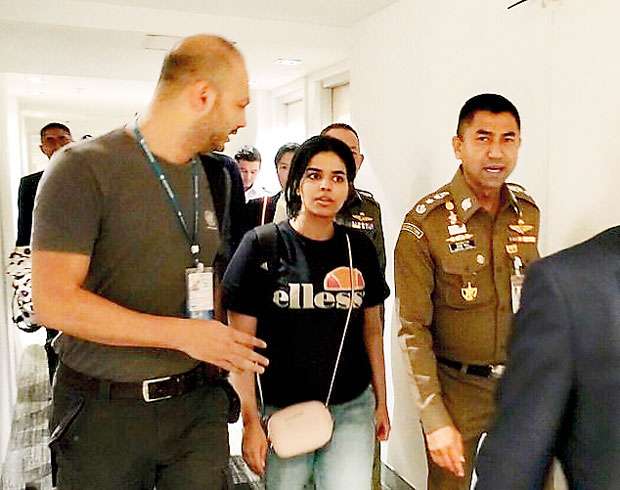 HONG KONG - A young Saudi woman who fled her family in fear for her life was admitted into Thailand on Monday night while the United Nations' refugee agency assesses her asylum claim.

Rahaf Mohammed Alqunun, 18, will be taken to a safe location in Bangkok, a hotel where U.N. staff members will interview her and process her status determination in coming days. She originally was set to be deported back to Kuwait, where her family was waiting for her. On Monday night, after she had left the airport, Alqunun tweeted that she had heard that her father just arrived in Thailand, and that it "worried and scared her."

"I want to go to another country that I seek asylum," she wrote. "But at least I feel [safe] now under UNHCR protection with the agreement of Thailand authorities. And I finally got my passport back."

Being able to stay in Bangkok is a victory for Alqunun and her friends and activists who began a social media campaign in recent days to stave off her seemingly imminent forcible deportation, despite her pleas that she would be killed if she were to return. She was on holiday with her family in Kuwait when she fled to Bangkok, hoping to make it to Australia to seek asylum.

Thai authorities had detained her at an airport hotel in Bangkok's Suvarnabhumi Airport since Saturday night and had initially planned to send her back to Kuwait on a flight departing at 11:15 a.m. local time Monday. Alqunun, however, barricaded herself in her room and demanded to meet with the U.N. refugee agency, missing the flight.

BY Shibani Mahtani, Kareem Fahim(c) 2019, The Washington Post · Jan 07, 2019