---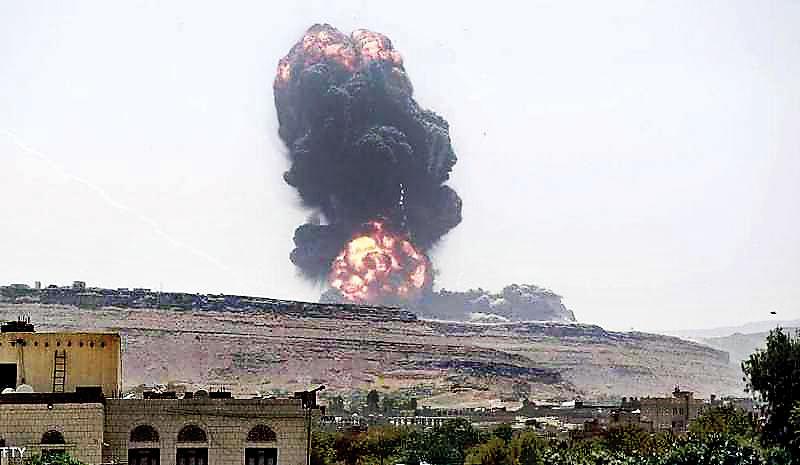 AFP, 16th MAY, 2019- Saudi-led coalition warplanes bombed Yemeni rebel targets including in the capital on Thursday following insurgent drone strikes on a key oil pipeline that Riyadh said were ordered by its arch-rival Tehran.

The new bombardment came after the UN envoy, who has been spearheading efforts to end more than four years of conflict in the Arab world's poorest country, warned Yemen still faced the threat of plunging into all-out war.

The Saudi deputy defence minister said that Tuesday's attack by Yemeni rebels on a major pipeline in his country was "tightening the noose" around peace efforts.

The Saudi-led coalition, which has been battling the Huthi rebels since March 2015, confirmed that its warplanes were carrying out multiple strikes across rebel-held territory in Yemen.
"We have begun to launch air strikes targeting sites operated by the Huthi militia, including in Sanaa," a coalition official, who declined to be identified, told AFP.

The coalition said it had hit "a number of legitimate military targets" that the rebels used to store munitions.

The rebels' Al-Masirah television said the coalition carried out at least 19 strikes, 11 of them in the capital.

A strike on one Sanaa neighbourhood killed six people and wounded 10, Dr Mokhtar Mohammed of the capital's Republic Hospital said.

Aid group Doctors Without Borders said that at least four people were killed and 48 injured in Sanaa in "several airstrikes" by the Saudi-led coalition.

An AFP correspondent saw one residential building that had been reduced to rubble by an air strike. Residents were using their bare hands in a desperate search for survivors.