---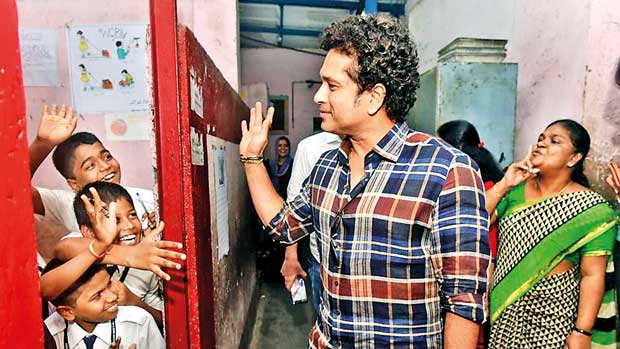 New Delhi, Hindustan Times, 01 April 2018 - India's cricket icon Sachin Tendulkar has donated his entire salary and the perks he received as a Rajya Sabha MP to the Prime Minister's Relief Fund, according to a communication from the Prime Minister's office on Sunday.

Tendulkar's six year term in the Upper House will come to an end on April 26. He has earned more than Rs 90 lakh in salary and allowances in the past six years.

The PMO also issued a letter of acknowledgement which states: "The Prime Minister acknowledges this thoughtful gesture and conveys his gratitude. These contributions will be of immense help in providing assistance to the persons in distress." Apart from a salary of Rs 50,000, MPs earn Rs 90,000 in allowances. The salary, however, is taxable. The cricket icon's office also released data showing that he sanctioned 185 projects across the country with Rs 7.4 crore, out of his allocated Rs 30 crore, deployed towards educational and infrastructure development.