---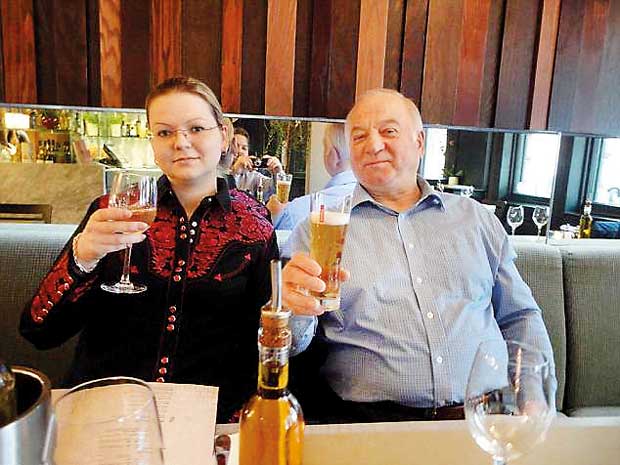 The daughter of poisoned spy Sergei Skripal is 'improving rapidly' in hospital and her condition is now 'stable', doctors have said.

In a statement, Salisbury NHS Foundation Trust said Yulia Skripal is 'improving rapidly and is no longer in a critical condition'.

The development could prove key to the investigation into the chemical weapons attack - as it may mean Ms Skripal could soon be able to tell police about the moments before she and her father collapsed in a park.

She could also potentially identify whoever carried out the attack - which is now thought to have taken place at Mr Skripal's suburban home.

Her father remains in a 'critical but stable' condition after the nerve attack three and a half weeks ago, the NHS trust said.

Dr Christine Blanshard, medical director for Salisbury District Hospital, said: 'I'm pleased to be able to report an improvement in the condition of Yulia Skripal.

'She has responded well to treatment but continues to receive expert clinical care 24 hours a day.
'I want to take this opportunity to once again thank the staff of Salisbury District Hospital for delivering such high quality care to these patients over the last few weeks. I am very proud both of our front-line staff and all those who support them.'

The NHS trust has not said whether Ms Skripal is conscious or speaking.

UK, (Daily Mail), 29 March 2018 -