---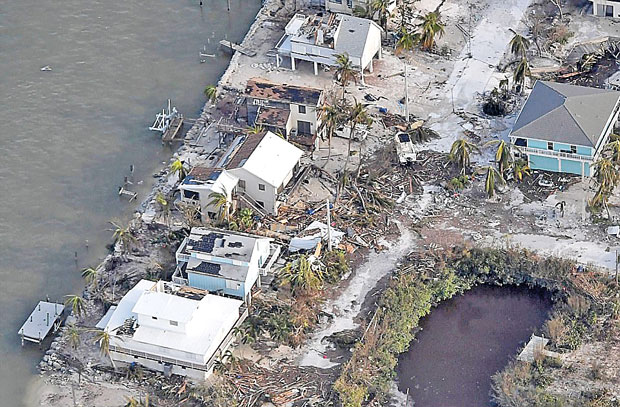 Residents returned on Tuesday to parts of the Florida Keys archipelago that was hammered by Hurricane Irma's high winds and storm surge, while the death toll rose in the second major hurricane to hit the United States this year.

Irma, which had rampaged through the Caribbean as one of the most powerful Atlantic hurricanes on record, was downgraded to a tropical depression on Monday and would likely dissipate from Tuesday evening, the National Hurricane Center said.

At its peak the storm prompted evacuation orders for 6.5 million people in Florida, the largest evacuation in modern U.S. history.

Irma killed 43 people in the Caribbean and at least 11 in Florida, Georgia and South Carolina.

A local Florida official said there had been more deaths yet to be reported, particularly on the Florida Keys, where Irma arrived on Key Cudjoe as a Category 4 hurricane with sustained winds of up to 130 miles per hour (215 km per hour) on Sunday.
FLORIDA REUTERS, 12 September, 2017