---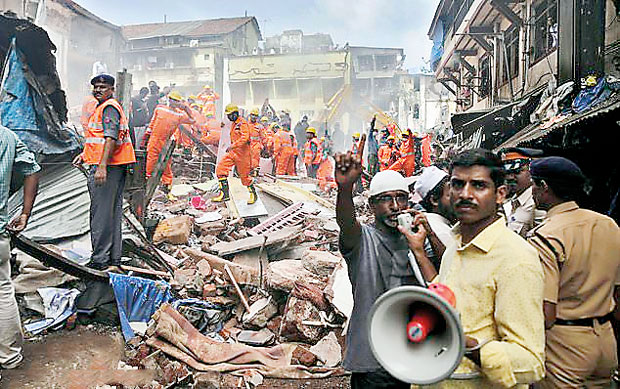 DAILY MAIL, 1 September, 2017 - Rescuers worked through the night removing the rubble of a collapsed apartment building in India's financial capital of Mumbai where at least 33 people have died and nearly a dozen others may still be buried.

Fire officer Prabhat Kumar said Friday that 15 injured survivors have been pulled from the debris so far.

Police said 33 bodies had been recovered from the rubble by early Friday, but hope was fading of finding anyone alive more than 24 hours after the building collapsed. Police say nearly a dozen people are missing and feared trapped beneath the huge mound of broken concrete slabs and twisted steel girders.Rescuers used earth-moving machines to lift concrete slabs and cement blocks as they searched for survivors.

The building had housed nine families in apartments above a first-floor nursery school, but the collapse Thursday morning occurred before the toddlers had arrived for the day, police said.