---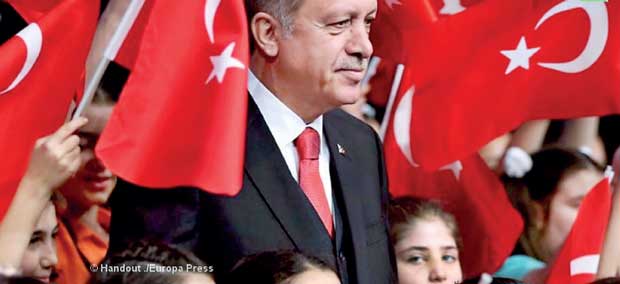 Moscow (dpa) - Turkish President Recep Tayyip Erdogan's request to address Turkish citizens on the sidelines of the G20 summit in Germany next week will be rejected, German Foreign Minister Sigmar Gabriel said Thursday.

"We are telling Turkey that we are convinced that such an appearance in Germany is not possible," he said during a visit to Russia, citing provisions in Germany's constitution as justification.

"Our country is an open country, but we do not have the intention to allow that other countries' domestic conflicts be imported into our population," said Gabriel, who serves as deputy to Chancellor Angela Merkel.

Earlier this year, Germany and the Netherlands blocked several events by Turkish officials who wanted to address Turkish voters ahead of a referendum on constitutional changes in Turkey, prompting Erdogan to lash out at European leaders, calling them "Nazis."