---
New Delhi, (The Hindu) 29.05.2017 - New Delhi Congress vice-president Rahul Gandhi condemned the butchering of a domestic ox in public allegedly by some Youth Congress members in Kerala to protest against the government's move to ban sale of cows for slaughter.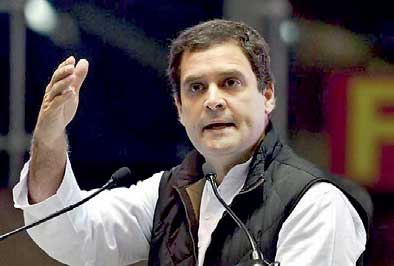 Terming the incident as "thoughtless and barbaric", he said that it was "unacceptable" to him and his party."What happened in Kerala yesterday is thoughtless, barbaric and completely unacceptable to me and the Congress Party. I strongly condemn the incident," he tweeted.

The 'Hindustan Times' reported youth groups of the state's ruling CPI(M)-led LDF and Congress-headed UDF opposition killed the animal in Kannur in public view on Saturday evening, cooked its meat and distributed it during a "Beef Fest" to protest against the BJP-led central government's new rules on cattle trade that ban the sale of cows and buffaloes for slaughter through animal markets .