---
St. Petersberg, (Daily Mail, London), 1 June 2017 - Russian President Vladimir Putin said on Thursday that elements of a US anti-missile system being built in Alaska and South Korea were a challenge to Russia which it was obliged to respond to by building up its own forces in the region.
Putin, speaking to reporters on the sidelines of an economic forum in St Petersburg, said Russia could not stand idly by and watch while others increased their military capabilities along its borders in Europe and the Far East.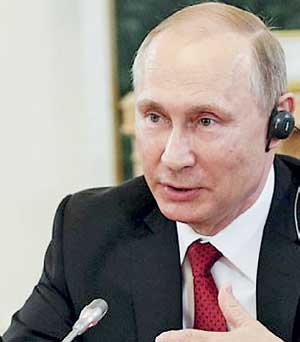 Earlier in the day, Putin said he hoped 'Russophobia' in the West would 'not last for too long, not forever, if only because the understanding has to come that it is counterproductive and harms everyone'.

He insisted that measures against Moscow, including economic sanctions, had ended up having 'zero effect'.