---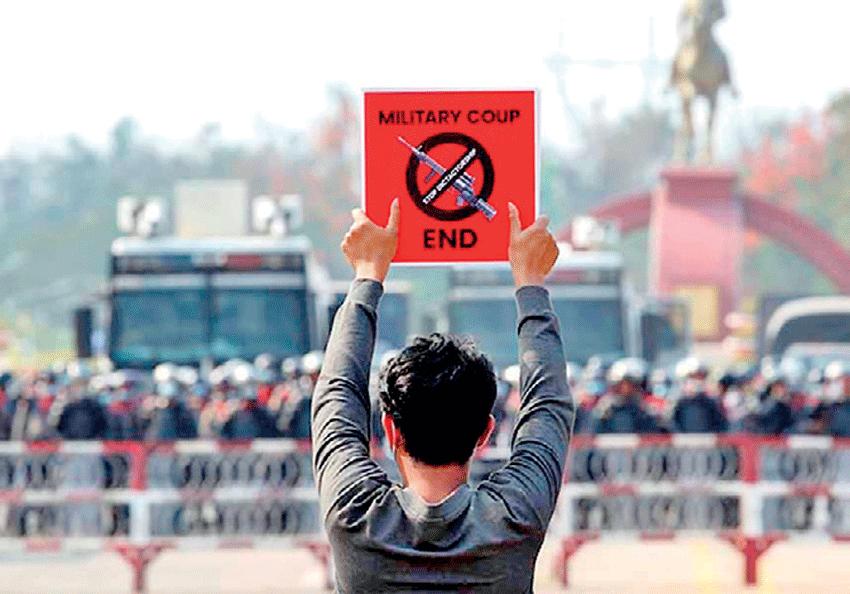 REUTERS, 18TH FEBRUARY, 2021 -Protesters demonstrated across Myanmar again on Thursday to denounce the Feb. 1 military coup and arrest of elected leader Aung San Suu Kyi, and police forcefully dispersed crowds, using water cannon in the capital and catapults in a northern town.

The daily protests and strikes that have paralysed many government offices show no sign of easing even though the junta has promised a new election and appealed for civil servants to return to work, threatening action if they do not.

"I don't want to wake up in a dictatorship. We don't want to live the rest of our lives in fear," said Ko Soe Min, who was out in the main city of Yangon where tens of thousands took to the streets a day after some of the biggest protests yet.

Big crowds returned to Yangon's central Sule Pagoda while many young people also massed at another favourite protest site, at an intersection near the main university campus, spilling into the streets as police tried to move them on.

The marches have been more peaceful than the bloodily suppressed demonstrations seen during an earlier half century of army rule, but they and the civil disobedience movement have had a crippling effect on much official business.

Many motorists in Yangon drove at a snail's pace in a show of opposition to the coup, a day after many pretended to be broken down to block police and army vehicles.

In the second-biggest city, Mandalay, protesters rallied to demand the release of two officials arrested in the coup. Police fired water cannon in the capital, Naypyitaw, to scatter a crowd approaching police lines.