---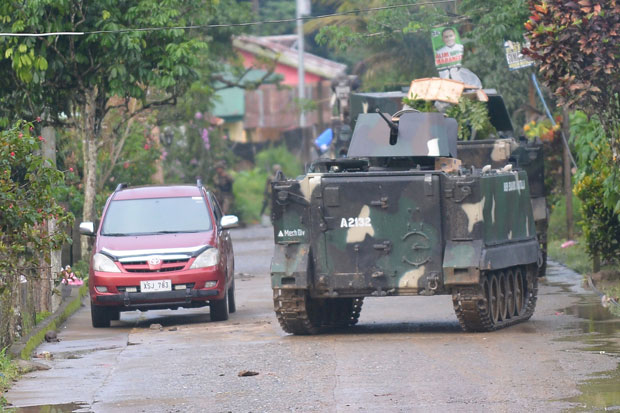 AFP MARAWI, Philippines, June1, 2017 - Philippine airstrikes aimed at Islamist militants who are holding hostages as human shields killed 11 soldiers, authorities said Thursday, as they conceded hundreds of gunmen may have escaped a blockade.

Thirty-two soldiers and police officers have been confirmed killed.

The clashes erupted when security forces raided a house to arrest Isnilon Hapilon, a veteran Filipino militant regarded as IS's leader in the Philippines.

Authorities said they were taken by surprise when many gunmen emerged to protect Hapilon and then went on a rampage through Marawi, which has a population of 200,000.

Shortly after the violence erupted President Rodrigo Duterte imposed martial law across the southern region of Mindanao, home to 20 million people, to quell what he said was an IS bid to establish a base in the mainly Catholic Philippines. Local authorities have repeatedly warned that the trapped residents and hostages are in grave danger of being killed in the air assaults, and repeated calls for them to end.