---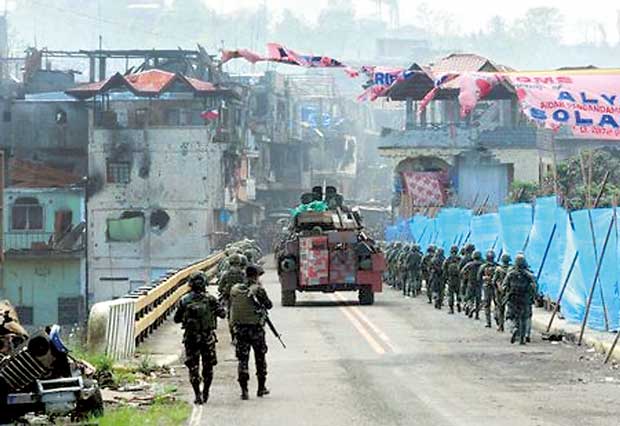 REUTERS, 30th AUGUST, 2017- One hundred days after militants loyal to Islamic State took over parts of a southern Philippine city, the military is confident the end is in sight for what has been its biggest security crisis in years.

After a lightning strike on May 23 on Marawi City, the Dawla Islamiya rebel alliance has held out against daily artillery bombardment and air strikes by jets and bombers, and its snipers remain placed in the rubble of the city's business district.

But now, says Romeo Brawner, deputy commander of the military's Marawi task force, rebel-held areas are shrinking, and there are signs the fighters are low on food and ammunition, and starting to flag.