---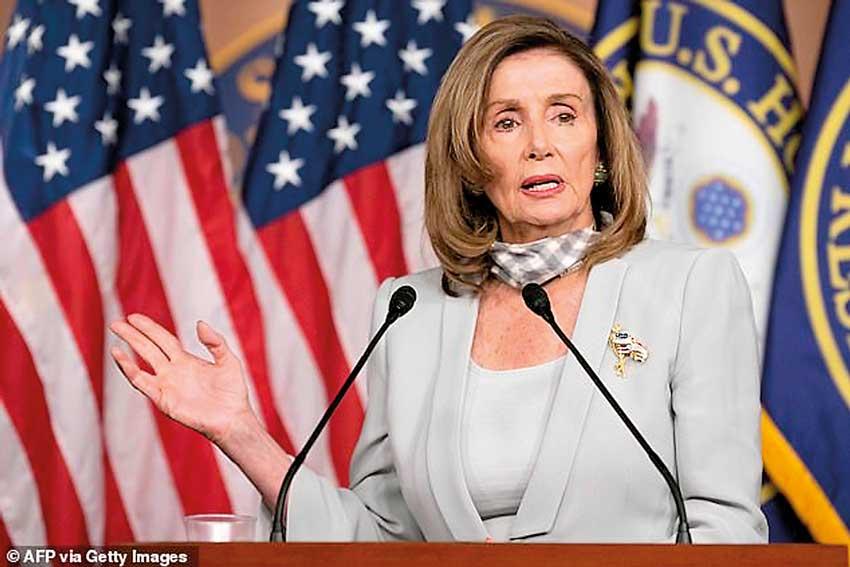 Nancy Pelosi is recalling the House from its summer recess to vote on a bill prohibiting the U.S. Postal Service from implementing any changes to operations or level of service, as the removal of mailboxes across the country sparks fears that Donald Trump's appointee running the service is deliberately slowing deliveries.

The president has made postal voting a key pillar of his attack against the Democrats.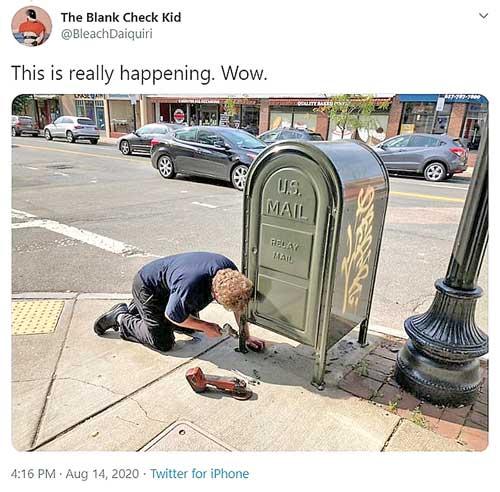 Democrats want all American to be able to have the option of voting by mail in November, amid concerns about the coronavirus.

Trump has already said he may not accept the result of the November election.

The Democrats, in return, accuse the Republicans of trying to disenfranchise poor and under-resourced communities.

Barack Obama said on Friday that Trump was 'actively kneecaping the Postal Service' to suppress the vote.

The Washington Post reported Sunday that attorneys general from at least six states are discussing potential lawsuits against the administration over cuts to mail service, which have become front page news around the country.On August 14 photographs posted online showed mailboxes being removed in Brighton, Boston. The pictures caused outrage
n a letter to Democratic Congressmen on Sunday evening, Pelosi said 'in a time of a pandemic, the Postal Service is Election Central. Americans should not have to choose between their health and their vote,' she wrote.
US, (Daily Mail),
17 August 2020