---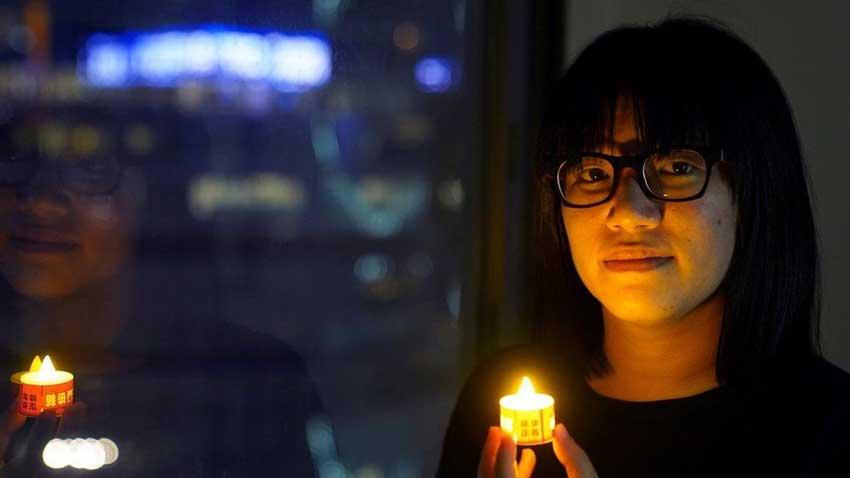 An organiser of a vigil in Hong Kong on the anniversary of the brutal 1989 Tiananmen Square massacre has been arrested, local media reported Friday.

Chow Hang-Tung had earlier said she planned to go to Victoria Park in the evening to commemorate the victims of the June 4 crackdown, despite authorities banning the event, broadcaster RTHK reported.

She was arrested by police on suspicion of promoting the banned candlelight vigil, the South China Morning Post reported citing a law enforcement source.

Chow is the vice chairwoman of the Hong Kong Alliance in Support of State Patriotic Democratic Movements of China (HKA).

She was detained by officers in the early hours of Friday, SCMP reported, citing a source that said further arrests were expected.

Police announced the ban on the event last week, citing the coronavirus pandemic. They said that anyone breaking the ban could face five years in prison and one additional year for publicising an event.

It marks the second year the annual event has been cancelled.

Critics suspect there are political motives behind the decision, as Hong Kong's infection rate is low and the event's organisers had agreed to enforcing distancing rules.

On June 4, 1989, the Chinese People's Liberation Army quashed a peaceful protest in Beijing's Tiananmen Square, killing several hundred people. The total number of victims is not known to this day.

It started as a student protest demanding more rights for Chinese citizens and grew into a giant demonstration that lasted for weeks until authorities broke it up.
Beijing (dpa), 4 June, 2021