---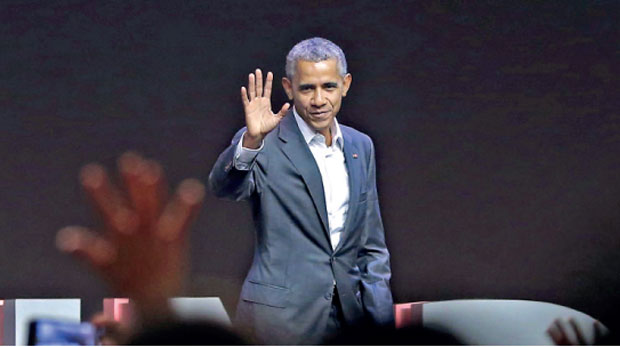 WASHINGTON AFP July13, 2017- Barack Obama headlines a key Democratic fundraiser Thursday in one of his first major appearances for the party since Donald Trump succeeded him as US president in January.

Obama will attend a fundraiser for the National Democratic Redistricting Committee (NDRC) at a private home in the US capital Washington.

The event, which is closed to the press, aims to raise money to fund the coming electoral battles next year in a bid to control the redistricting effort that is scheduled to take place after the 2020 census.
Local legislatures, and not the federal government or the US Congress, redraw these boundaries.
Republicans currently control the legislatures in 32 of the nation's 50 states.

"Restoring fairness to our democracy by advocating for fairer, more inclusive district maps around the country is a priority for president Obama," his spokesman Kevin Lewis said in a statement.