---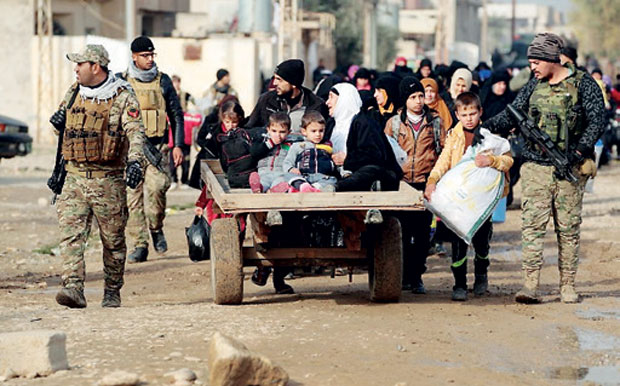 ARBIL AFP Jan4, 2017 -More than 125,000 Iraqis have been displaced since the start in October of an offensive to retake Mosul from jihadists, the United Nations said Wednesday.

"Following the intensification of military operations in Mosul city on 29 December, the rate of displacement from Mosul has increased markedly, with over 9,000 people having fled the city in the space of four days," said the UN's Office for the Coordination of Humanitarian Affairs.

OCHA also said about 14,000 of the 125,568 people confirmed to have been displaced in 11 weeks have already returned to their homes in recaptured areas.

After a lull in the offensive launched on October 17 to retake what is now the Islamic State group's last major stronghold in the country, Iraqi forces started a fresh push last week, engaging in heavy fighting in eastern Mosul.

A senior commander from the elite Counter-Terrorism Service that has done most of the front-line fighting inside the city told AFP on Sunday that Iraqi forces now controlled more than 60 percent of Mosul's eastern half.