---
(Reuters), 31 March, 2021-Myanmar's deposed leader Aung San Suu Kyi appeared in good health in a video meeting on Wednesday, one of her lawyers said, as the United States ordered its non-essential embassy staff to leave after "horrifying" violence against opponents of a coup.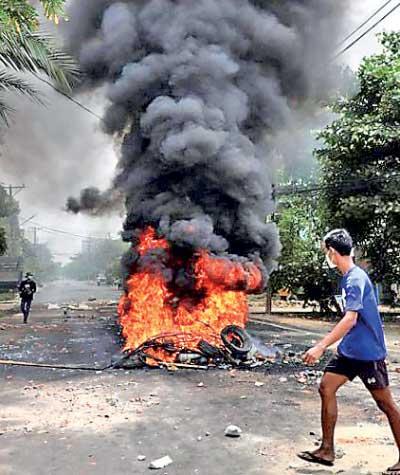 The detained Nobel laureate, who has been held in custody since the military seized power on Feb. 1, had wanted to meet lawyers in person and did not agree to a wide discussion by video in the presence of police, lawyer Min Min Soe told Reuters by telephone.

Only the legal cases against her filed since the coup were discussed during the video conference, the lawyer said.

Suu Kyi, 75, was arrested the same day the military seized power and faces charges that include illegally importing six handheld radios and breaching coronavirus protocols.
The military has also accused her of bribery in two recent news conferences.