---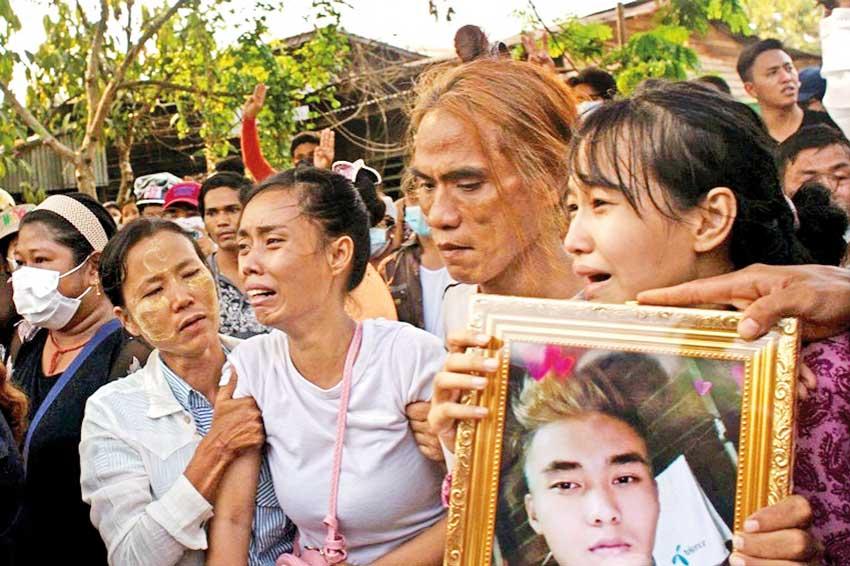 Myanmar's military is likely committing "crimes against humanity", the UN's top expert on rights in the country said Thursday, adding that at least 70 people had reportedly been "murdered" since the February 1 coup.

Thomas Andrews told the UN Human Rights Council in Geneva that Myanmar was currently being "controlled by a murderous, illegal regime".

"There is growing evidence that (the) Myanmar military, led by the same senior leadership, is now likely engaging in crimes against humanity, including acts of murder, enforced disappearance, persecution, torture."

While stressing that such offences can only be determined in a court of law, he said there was clear evidence that the junta's crimes were "widespread", "systematic" and part of a "coordinated campaign".

He also said they were being carried out with "the knowledge of senior leadership", including junta leader Min Aung Hlaing.

The United Nations Special Rapporteur was presenting his latest report on the situation to the council, but lamented that since its publishing last week, the numbers of people killed and detained by the military had swelled significantly.

Diplomatic pressure has been building since the generals seized power, triggering daily protests around the country that they have struggled to quell.

The military has defended its takeover by citing voting irregularities in the November elections won by now-ousted civilian leader Aung San Suu Kyi's party.
AFP.com, 12 March, 2021