---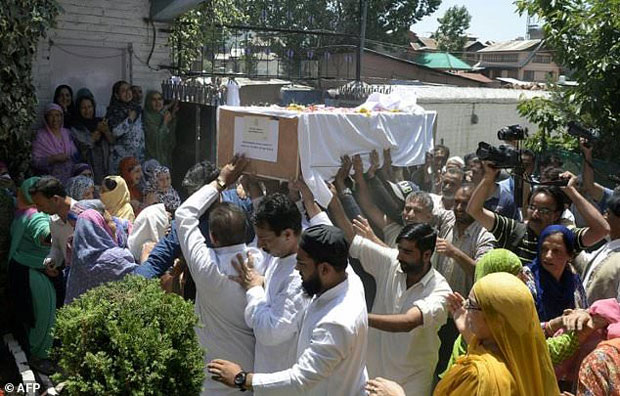 An angry mob beat a police officer to death outside a mosque in Indian-administered Kashmir, police said Friday, as tensions ran high in the volatile Himalayan region.

Witnesses said the mob attacked Mohammad Ayub Pandith late Thursday after he fired his pistol when confronted by worshipers at the mosque in the main city of Srinagar who suspected him of being a government spy.A police statement said Pandith, a deputy superintendent with the security wing of the state police, had been "attacked and beaten to death by a mob".

He "sacrificed his life in the line of duty," the statement said.

Witnesses said worshippers confronted Pandith, who was not wearing a uniform, as he took pictures with his mobile phone outside the Jamia (Grand) Mosque in Srinagar during the festival of Lailat-ul-Qadr, when Muslims hold late-night prayers.

He drew out his pistol and fired, injuring three, as his colleague fled the scene, they said.

"Some youths at that point immediately pounced on him, snatched his weapon and more people came and started beating him up," a witness told AFP, declining to give his name.

Police said they have arrested two people over the killing and identified one other.

Pandith was posted at the mosque to ensure the prayers passed off peacefully, the local director general of police S. P. Vaid said as he paid tribute to his colleague at a funeral ceremony.
Kashmir, (daily Mail), 23.06. 2017