---
REUTERS, 05th JUNE, 2017- Mexico's ruling Institutional Revolutionary Party (PRI) likely won a key state election on Sunday by a slim margin, according to an official preliminary projection of results that was quickly challenged by the leftist party seen in second place. An early count from the State of Mexico's electoral institute projected PRI candidate Alfredo del Mazo as winning between 32.75 percent and 33.59 percent of the vote.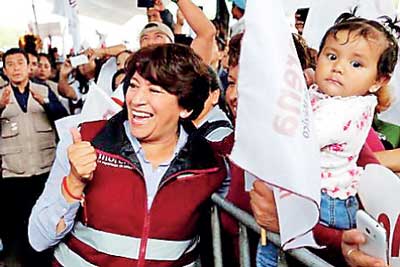 The candidate of Andres Manuel Lopez Obrador's National Regeneration Movement (MORENA) was seen taking between 30.73 and 31.53 percent.

If the forecast is correct it will have been a close call for President Enrique Pena Nieto's PRI, which has governed the state for nearly nine decades, and will not end the aspirations of Lopez Obrador, a veteran leftist who has led early opinion polls for the July 2018 presidential race.

Lopez Obrador said the rapid count did not "correspond with reality" and that he did not accept it. The Mexican peso reversed earlier losses and strengthened 0.4 percent after the state's electoral institute announced the preliminary projections.

The State of Mexico is home to one in eight Mexican voters and victory there would provide the combative former mayor of Mexico City with a springboard to the top job.