---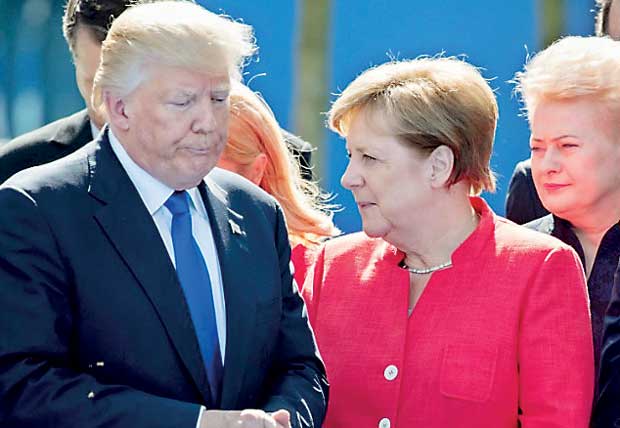 German Chancellor Angela Merkel underlined her doubts about the reliability of the United States as an ally on Monday but said she was a "convinced trans-Atlanticist", fine-tuning her message after surprising Washington with her frankness a day earlier.

In a speech in Berlin, Merkel showed how seriously she is concerned about Washington's dependability under President Donald Trump by repeating the message she delivered a day earlier that the days when Europe could completely count on others were "over to a certain extent". She made those comments, which sent shock waves through Washington, after Trump criticized major NATO allies over their military spending and refused to endorse a global climate change accord at back-to-back summits last week.

"Recent days have shown me that the times when we could rely completely on others are over to a certain extent," Merkel said.

While she made clear Berlin and Washington would "of course" remain close partners, Merkel stuck to her language from Sunday.

"We also know that we Europeans must really take our fate into our own hands," she added, underlining Europe's frustration with Trump on climate policy in particular.

The American tycoon-turned-president backed a pledge to fight protectionism at the end of a summit of the G7 group of wealthy nations on Saturday. But he refused to endorse the climate pact, saying he needed more time to decide.

Merkel added that ties with the United States were of "paramount importance", but she otherwise stuck to the thrust of her Sunday message, when she spoke in a packed Munich beer tent.
REUTERS, 30th
MAY, 2017