---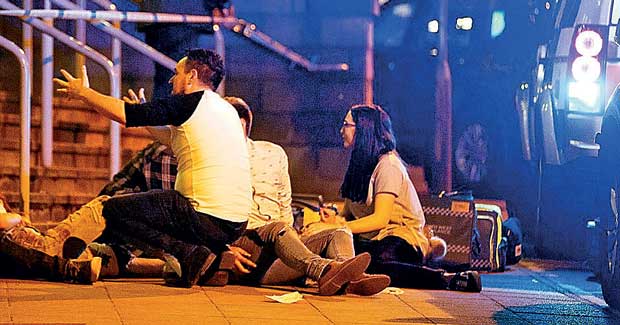 British authorities believe they know the identity of the suicide bomber who killed 22 people including children at a pop concert, Prime Minister Theresa May said on Tuesday, as police said they had arrested a 23-year-old man in connection with the attack.

May said the "cowardice of the attacker was met by the bravery of the emergency services and the people of Manchester" in remarks given at Downing Street, her London office, following a meeting of the government's emergency committee.

"This was among the worst terrorist incidents we have ever experienced in the United Kingdom," she said.

"And although it is not the first time Manchester has suffered in this way, it is the worst attack the city has experienced and the worst-ever to hit the north of England."

Greater Manchester Police said they arrested a 23-year-old man suspected of links to the attack, while a second man was detained at the city's Arndale shopping centre but was "not currently believed to be connected to last night's attacks."

The shopping centre was briefly evacuated on Tuesday morning, reports said.

May said she planned to visit Manchester on Tuesday, while Andy Burnham, the city's mayor, said a vigil was planned for the victims in Manchester's central Albert Square at 6 pm.

The White House said US President Donald Trump spoke to May by telephone to "offer condolences and support" on behalf of the United States.
DPA, 23rd MAY, 2017