---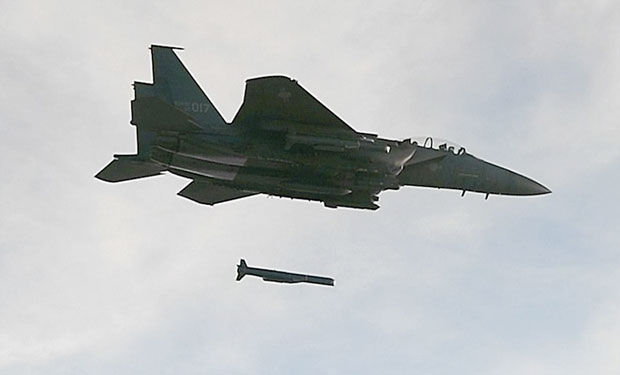 S. Korea claimed this morning Kim Jong-un is plotting another ballistic test. The news broks after Seoul simulated its own missile raid on the North, in the wake of the dictator's hydrogen bomb test.

South Korea launched a spectacular rocket launch exercise hitting 'designated targets in the East Sea' last night in response to Pyongyang's provocative detonation.

The US warned it could launch a 'massive military response' to any threats from North Korea after the rogue state announced it had carried out its most powerful nuclear test yet.

Earlier, when asked if he planned to attack Pyongyang, Donald Trump replied, 'We'll see', and said he was holding a meeting with his military leaders. Mr Trump also tweeted that talk of appeasement was pointless because North Korea 'only understand one thing', as the state promised further tests.

His hard-line rhetoric was prompted by Pyongyang's announcement that it had successfully tested a weapon up to ten times more powerful than the Hiroshima bomb that could kill millions of people.

But this morning South Korea announced it had detected signs Kim Jong-un was preparing to carry out yet another launch -possibly of an intercontinental ballistic missile. Seoul and the US said this morning they would deploy more anti-missile defences despite a The Terminal High-Altitude Area Defence (THAAD) system already being installed in the South.
S.Korea, (Daily Mail), 4 September 2017