---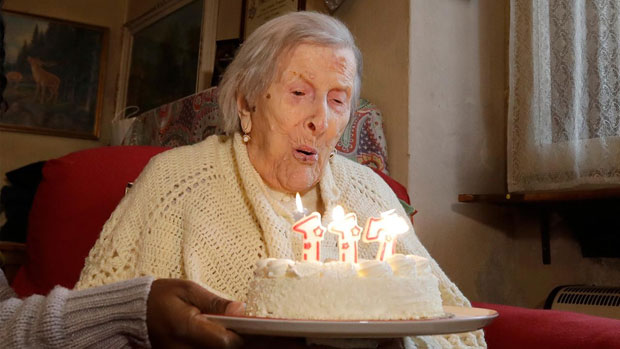 Rome (dpa) 16th APRIL, 2016 - Emma Morano, a woman from north-western Italy who was recognized as the world's oldest person, died Saturday aged 117, Italian news reports said.
She died in her bedroom in the village of Pallanza, by Lake Maggiore, surrounded by relatives and her carer, the ANSA news agency and other media reported, quoting the woman's family.
Morano, born on November 29, 1899, was the last surviving person to have lived in the 19th century. She used to attribute her longevity to a diet based on eggs and meat.
She was the oldest of eight siblings and married an abusive husband from whom she separated in 1938. Their only child died six months after his birth.
Supercentenarians are people aged 110 or above.
According to the Gerontology Research Group, a US body that tracks supercentenarians, the oldest person after Morano is Jamaican woman Violet Brown, who turned 117 on March 10.