---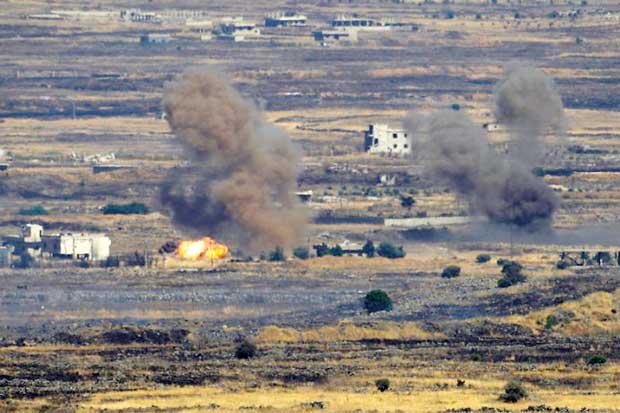 DAMASCUS AFP Sept7, 2017 - Syria's army accused Israeli warplanes of hitting one of its positions Thursday, killing two people in an attack that a monitor said targeted a site where the regime allegedly produces chemical weapons.

The site near the Syrian town of Masyaf, between the central city of Hama and a port used by the Russian navy, is reportedly used by forces from Syria's allies Iran and the Lebanese Shiite militia Hezbollah.

Israel has previously carried out strikes believed to be targeting the transfer of weapons to Hezbollah, which fought a deadly war with the Jewish state in 2006.

Thursday's strike hit a training camp and a branch of the Scientific Studies and Research Center (SSRC), an institution that Washington and former Israeli officials accuse of helping develop the sarin gas used in a deadly attack on the Syrian town of Khan Sheikhun in April.