---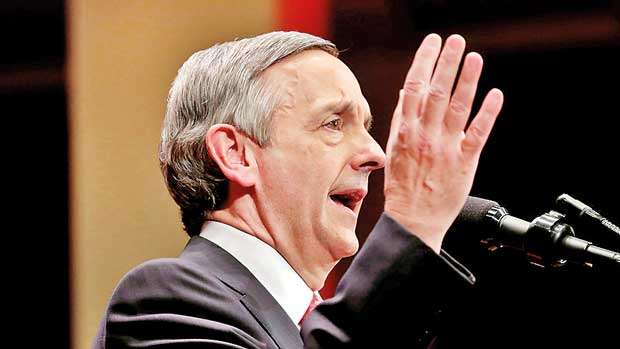 US, (rt.com), 14 May, 2018 - The man picked to lead a prayer at Donald Trump's much-vaunted opening of the US Embassy in Jerusalem, is a militant Baptist preacher, known, among other things, for calling Islam's Prophet Muhammad "a bloodthirsty warlord."

As if Monday's relocation of the US Embassy in Israel to Jerusalem needed more controversy, the priest picked to lead a prayer at the unveiling ceremony is Dr. Robert Jeffress, a megachurch Baptist preacher from Dallas and long-time supporter of Donald Trump.

Jeffress, who is also a Fox News contributor, announced that he was picked for the occasion in an recent interview with Fox&Friends. Non-Baptist Christian denominations haven't escaped Jeffress' castigations either. He once compared the Catholic Church to a "cult"which was the result of the "corruption" of an early Christian church by "a Babylonian mystery religion." He attributed its rise to none other than "the genius of Satan."

He also complained about how the "consumer mentality of the church" betrays its core beliefs for the sake of luring more people. The pastor argued that if one abides by the Bible, "every other religion in the world is wrong" – including Judaism.