---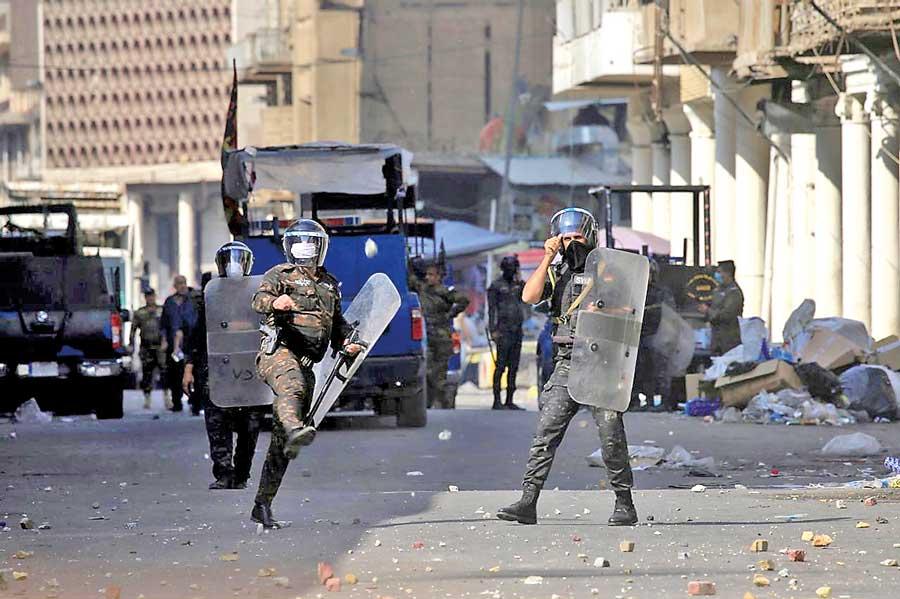 REUTERS, 07th NOVEMBER, 2019 - Iraqi security forces shot dead at least four protesters in central Baghdad on Thursday, police and medical sources said, as weeks of deadly unrest showed no signs of abating.

Another 35 people were wounded in the clashes near Shuhada Bridge, they said, as mass demonstrations continued for a 13th straight day with thousands thronging central areas of the capital.

In southern Iraq, dozens of anti-government protesters burnt tyres and blocked the entrance to the port of Umm Qasr, preventing lorries from transporting vital food imports, just hours after operations had resumed, port officials said.

The Iraqi government has failed to find a way out of the biggest and most complicated challenge to its rule in years. The unrest has shattered the relative calm that followed the defeat of the Sunni Muslim extremist Islamic State in 2017.

A crackdown by authorities against mostly unarmed protesters has killed more than 250 people since unrest broke out on Oct. 1 over lack of jobs, services and an infrastructure wrecked by decades of conflict, sanctions and corruption.