---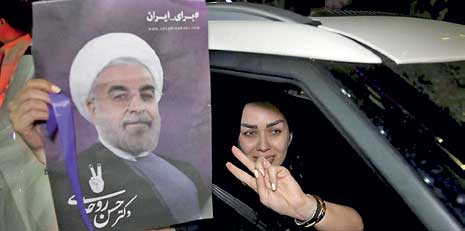 TEHRAN AFP May13, 2017 - -A leading figure of Iran's minority Sunnis endorsed moderate President Hassan Rouhani on Saturday ahead of this week's election, despite the government's "shortcomings".

Sunnis make up around five to 10 percent of Iran's 80 million population, which is overwhelmingly from the Shiite sect of Islam.

Religious leader Molavi Abdol Hamid said "the atmosphere for Sunnis has been a little more relaxed" since Rouhani took power in 2013, and that most would support him in Friday's election.