---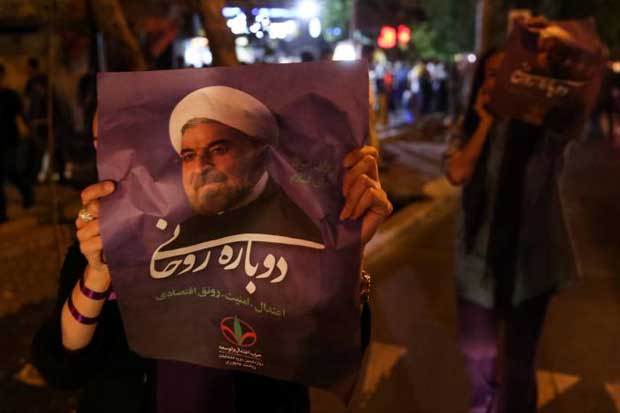 REUTERS, 21st MAY, 2017-Iranian hardliners indignant at President Hassan Rouhani's re-election vowed on Sunday to press their conservative agenda, with some saying his caustic campaign trail attacks on their candidate would bring a backlash.
Rouhani won decisively with 57 percent of the vote on Friday, with promises of more engagement with the outside world, more economic opportunities for Iran's youth, as well as social justice, individual freedoms and political tolerance.
The president, known for decades as a conciliatory figure, remade himself on the campaign trail as a reformist political street fighter, accusing hardliners of brutality and corruption in language that frequently strained at the boundaries of what is permitted in Iran. At one point, Supreme Leader Ayatollah Ali Khamenei called rhetoric in a TV debate "unworthy". In his victory speech, Rouhani continued to sound his defiant note, saying the nation had chosen "the path of interaction with the world, away from violence and extremism."
Some conservatives were further angered when Rouhani's supporters danced and sang in the streets in some cities on Saturday evening to celebrate his victory. Men and women participated together, testing the strict rules meant to enforce sexual segregation in public in Iran.
Rouhani's defeated rival, hardline judge Ebrahim Raisi, a protege of Khamenei, said in his first comments after the election that the almost 16 million voters who supported him must not be ignored.