---
(Daily Mail, London), 8 June 2017 - Iran has branded Donald Trump's reaction to ISIS attacks in capital Tehran 'repugnant' after the US president claimed the nation is reaping what it has sown.
The attack claimed the lives of 13 people and a further 40 were wounded at the country's parliament complex.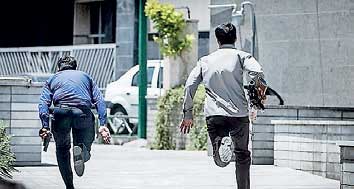 Wednesday's attack, close to the shrine to revolutionary leader Ayatollah Ruhollah Khomeini, is the first claimed by ISIS in Iran.

Trump said the US would 'grieve and pray' for the victims, but added: 'We underscore that states that sponsor terrorism risk falling victim to the evil they promote.'The six attackers were Iranians who had joined IS, the deputy secretary of Iran's Supreme National Security Council, Reza Seifollahi, said on state TV.

Iran's Revolutionary Guards blamed Saudi Arabia for the attack, saying: 'This terrorist attack happened only a week after the meeting between the US President Donald Trump and the Saudi backward leaders who support terrorists'.