---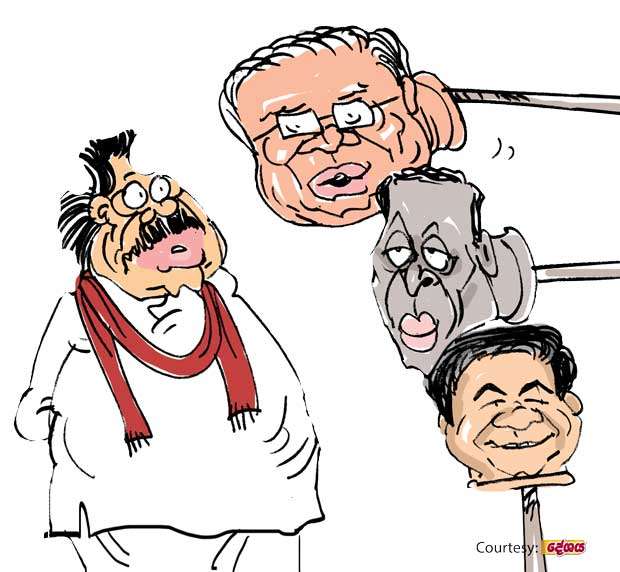 Despite the PC polls being months away, the battles for chief purohita posts have already begun in earnest, they say.

Of all battles, the keenest is expected to be the one for Sabaragamuwa according to present indications.

The first to have raised the battle cry is the gem-city faction of the Pohottuwa group in Sabaragamuwa which has made representations to the former strongman that a party candidate from the gem-rich district be nominated to vie for the Sabaragamuwa this time round.

If the Pohottuwa nominee is to be from the gem-rich district, who should be that nominee is the question that has again led to a battle within the Pohottuwa camp itself.

It is no secret that Madam Clean had been eyeing the Sabaragamuwa chief purohita post
for donkey's years. However, she fell foul of the Pohottuwa stalwarts of the district when she went into a deal with the Greens at the recent election of a chair for the gem-city council. Pohottuwa heavyweights who have now ruled out Madam Clean are said to be planning to put forward John the Silent who has now joined the opposition, as their Chief Purohita candidate.

Meanwhile, the chief one Mahi from Kegalle set for yet another term in the coveted post, has already appealed to the former strongman not to ignore his claim to be the Pohottuwa nominee.

Given this situation, Pohottuwa chief, the former strongman is faced with the grim prospect of bringing about a ceasefire within his own camp in the gem-rich district before entering the real battle ahead, they say.