---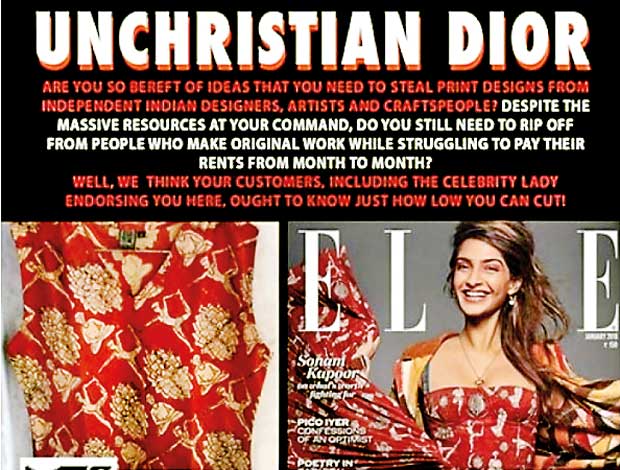 (c) 2018, The Washington Post · Vidhi Doshi · WORLD, ASIA-PACIFIC · Feb 01, 2018 - 5:11 PM
NEW DELHI - An Indian designer has accused high-end fashion brand Christian Dior of copying his designs on a dress, in the latest of a string of claims by small-time designers that big fashion houses use their work without acknowledgment or permission.

Orijit Sen, who said he penned designs of a man doing yoga poses in 2000 said he was "shocked" when he saw an Elle India magazine cover with Bollywood starlet Sonam Kapoor wearing a printed dress that resembled his work - down to the same yoga poses and colour combination. "I couldn't believe they've copy-pasted my artwork and used it as part of an international collection," he said.