---
New Delhi (AFP), 8 Dec, 2020- Indian farmers who have been blockading New Delhi on Tuesday launched a one-day, nationwide general strike to push their demands for the government to repeal reform laws opening up trade in agricultural produce.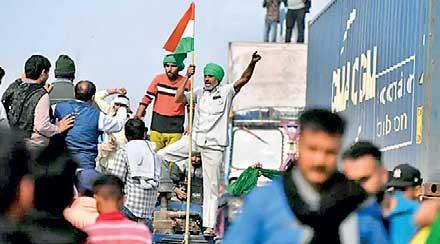 Tens of thousands of farmers have been camped on the outskirts of the capital since November 27 in protest at the laws in what has become one of the biggest challenges to the Hindu nationalist government since it won a second landslide election in 2019.

Farmers have vowed to block major roads and rail lines across the country for several hours and have been given support by railway workers, truck drivers, teachers and other unions.

Authorities have put thousands of extra police on the streets in Delhi and boosted security in the rest of the country in a bid to head off any trouble.

Five rounds of talks have failed to narrow differences between farmers
and ministers.